Grands&Co: Wearable art for Princess Margaret Cancer Center
October 2019


"Phool"
'Flower' in Hindi
With this custom painting for Grands&Co, I express abouqet of wildflowers. Variedin colours in sizes, theysymbolize Hope we receive inall shapes & forms. The varietyhighlights the diversity of ourenvironment & how beautifulHope is. Let's celebrate thisbelief in togetherness throughthese flowers.
Custom Leather Tote Painting- "Phool"
This project involved collaborating with hand-made & local Leather Tote bag company; Grands&Co.
This bag was custom printed using leather paints as well as embellished through hand-beading to be apart of a silent auction (11th October 2019 & Milkglass Co. Gallery) along with other artists.
The sale of this bag with individual art went towards The Princess Margaret Center for Breast Cancer, Toronto.
beginning process- painting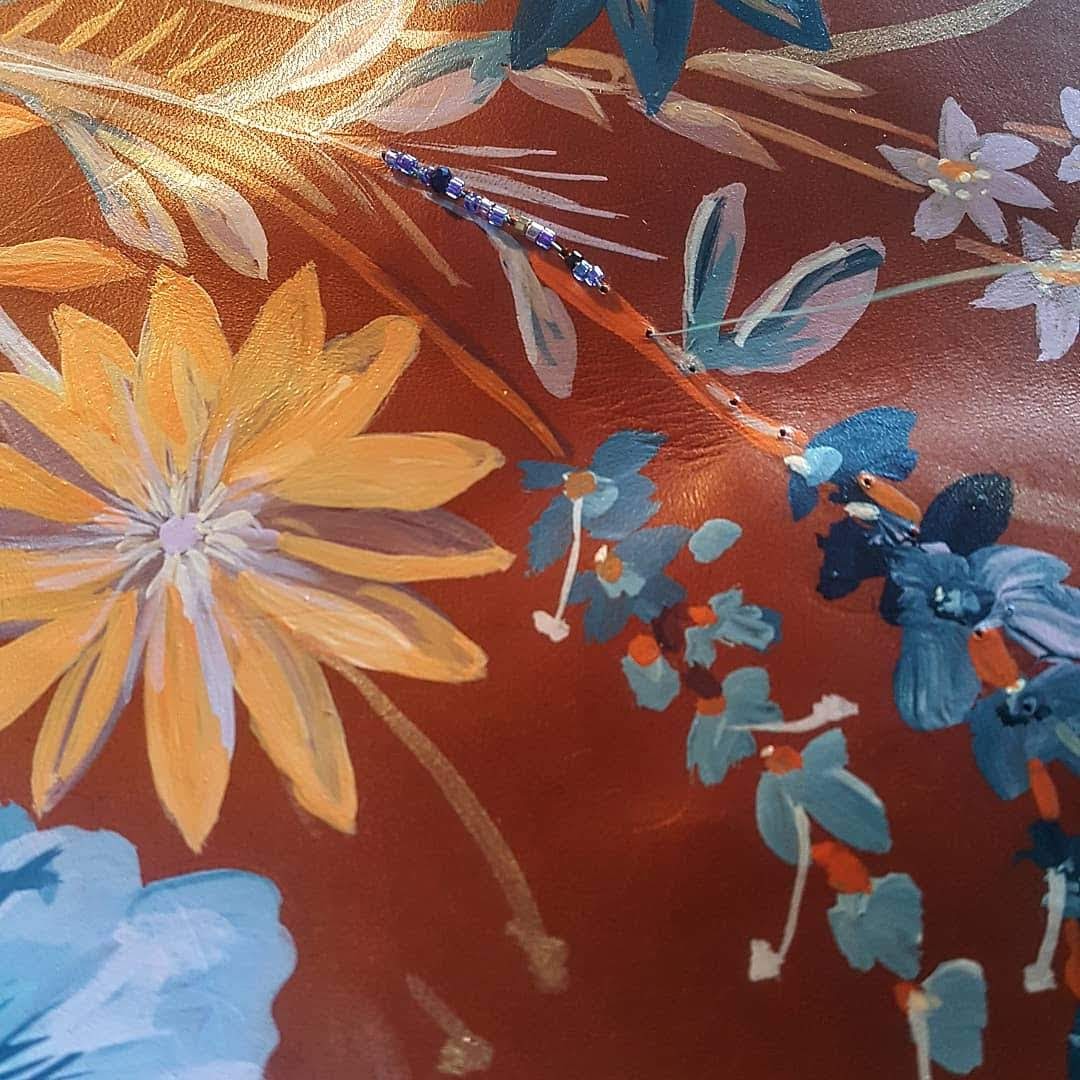 hand beading to enhance certain design elements
silent auction at Milk Glass Co Toronto
"Phool" on display